Summary:If you are looking for a preform mold to produce PET bottles, you have come to the right place. At Hengxin Mould, we can...
If you are looking for a preform mold to produce PET bottles, you have come to the right place. At Hengxin Mould, we can create a set of preform moulds for your company in a short period of time and at a reasonable price. Our engineers will design your mould based on your needs and specifications. Our company can even print your logo or design on each PET preform for your convenience. 
The design of your PET preform mold should be based on several important factors, including the materials used, the manufacturing process, and the economics of production schedules and tooling. It should also have provisions for proper temperature control, as well as a means of ejecting the finished casting. The design should also include finishing tools, such as drilling jigs, buffing attachments, and holding fixtures. Other devices will help ensure accuracy during production.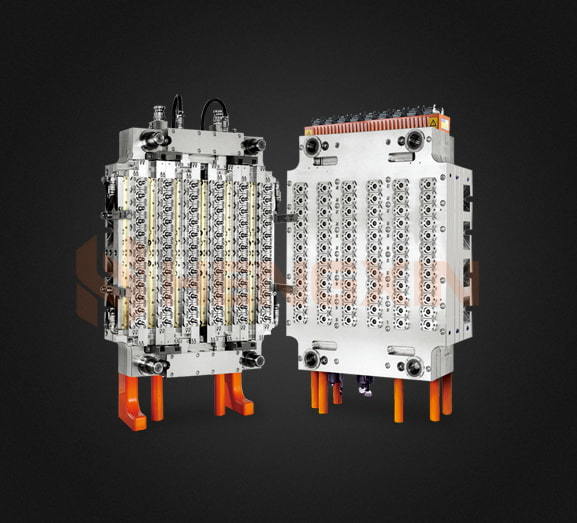 The PET mould 72 cavities of a preform mold are manufactured using a hot and cold runner system. This system allows for even cooling of a large mold and reduces the amount of tools needed for mold switchovers. The design of a preform mold can accommodate any length of preform, so change times are minimized to less than one third of what they would be with a conventional mold. The preform molds are made in automatic processes with low tooling costs and high precision.
A Preform Mold is a great tool for making your own preforms. While some preforms are made of different materials, the same principles apply to all of them. It is therefore important to ensure that you choose a product that can be manufactured from it in a cost-effective and efficient manner. For instance, if you are making a PET preform, you will likely need a self-locking unit. If not, you'll have to buy a slider block mold.
Interchangeable cores are also an option. Interchangeable cores offer better performance and cost-effectiveness than a single mold, which can be expensive. Interchangeable cores also provide the option to make a second set of molds to produce preforms that are lighter than the first. And you can change the shape of your mold easily without the hassle of building a second mold. While the interchangeable cores are great for one-time mold conversions, they may not be suitable for flexible molds.
A Preform Mold should also be made from stainless steel. Its steel should be S136 or 2316. Titanized sliders and core inserts are ideal for high-quality preforms. Titanized steel will result in golden-coloured surfaces. Moreover, the steel should be between eight and 10 degrees Celsius (46-52 degrees Fahrenheit). You can also choose to have a strip plate made from alloy brass. The alloy brass will allow you to cool your preforms easily.
The number of cavities in a mold is an essential factor in the cost of injection moulding. The fewer the cavities, the less expensive it is to produce a product. Moreover, the complexity of the part design, surface finishing, threads, and number of undercuts also influence the price. Rubber injection moulding offers a high-quality product that will last a long time. Furthermore, you can reduce the waste materials by implementing consistent vulcanisation processes and precise temperature controls.
Injection moulding is an efficient way to produce mass quantities of identical parts. Unlike preform molds, this process is a cost-effective option. Unlike traditional molding, it can produce thousands and even millions of identical parts. This method is also suitable for high-volume production. The cost of a single mould tool will depend on the number of parts you need to produce. However, it may not be suitable for parts that require a large amount of material. For this reason, you must manufacture them in multiple parts.