Summary:Whether you're looking for a Flip Top Cap Mould or a 5 Gallon Cap Mould, you've come to the right place. Here you will f...
Whether you're looking for a Flip Top Cap Mould or a 5 Gallon Cap Mould, you've come to the right place. Here you will find information about these moulds and how to choose the right one for your needs. You can also find information on the Flip Top Cap Mould and the Cap Folding Machine. All three of these are popular tools and are suitable for making caps. Read on to learn more.
Flip Top Cap Mould
This Plastic Flip Top Cap Mould features a cycle time of 10 to 18 seconds. The mould has a one-year warranty, and the number of shots is guaranteed at one million in normal operation. The plastic cap mould can be made with a cavity count of one to 72. The machine features an advanced hot runner design, a high-hardness screw neck, and an automated center ejector. Its high-polishing surface and long-life parts make it the perfect choice for high-volume production.
The flip top cap mould structure is more complicated than a normal cap mold. The hinge part is a crucial part that determines how well the cap will be used by the customer. It cannot be too hard or too soft, and the hinge part must have some elasticity. The best effect will be a snapping sound after the cover cap is closed. To make the best Flip Top Cap Mould, consider the following tips.
Thread length: The length of the threads in the cap mould affects its holding power. If the thread length is too short, the plastic cap will not expand properly and will not be able to fit through the groove of the core. The right unscrewing method is essential, as the wrong choice will cost more in the long run. The length of the threads is critical as the correct unscrewing action can lead to product defects.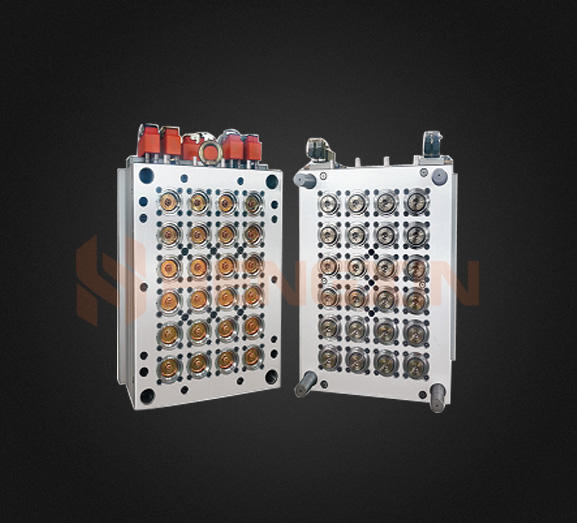 You need to select a quality 5 Gallon Cap Mould for your bottle caps. It is important to choose a quality manufacturer because the final product will have a high impact on the brand image of your company. Fortunately, SINOPK is an excellent choice. It offers a range of water bottle cap moulds for both single and multi-cavity applications. In addition, it offers complete support and service. The company guarantees superior 5 gallon water bottle cap closure solutions.
The advanced structure and design of the 5G cap mould make it a highly efficient machine. All heating elements and components have been adopted from a famous domestic supplier. The mould is equipped with a high-performance hot-runner system, which ensures uniform melt flow throughout all cavities. High-precision machining and CNC equipment have been used to create all the parts. A steel core and cavity are well-polished and have a high hardness and anti-corrosion rating.
Besides, the mold must be able to deliver maximum outputs. A faster cycle time means more efficient production. Moreover, it must have an optimal cooling and air venting system. A good quality mold should be durable enough to last a long time. Hence, you must choose the highest quality of steel for your 5 Gallon Cap Mould. In addition to ensuring long-lasting durability, it is crucial to choose a mould with good design.
Cap Folding Machine
A Cap Folding Machine can be a very helpful piece of equipment for packaging applications. The automatic cap folding machine, or CFMM, folds and slits caps of all shapes and sizes. It is a highly stable machine and has high production speed. This machine is able to connect with various devices such as conveyors and vision systems. The machine can be customized according to the production quantity and type of product. This article outlines the features of CFMMs.
- A slitting machine is specially designed to cut the security band and bird-ges of the cap. The slit created by this machine is very small, smooth, and beautiful. The machine is very popular in the pharmaceutical and drinks industries, as well as cosmetics. It can be used for the production of tamper-evident bands and is highly reliable and efficient. These machines can be custom-made according to the needs of the users.