Summary:If you are looking for a high-quality, custom Cap Mould, you've come to the right place. This article will help you unde...
If you are looking for a high-quality, custom Cap Mould, you've come to the right place. This article will help you understand the ins and outs of this type of mold and how you can use it to create the perfect bottle for your company. Listed below are several benefits to using a Cap Mould. For starters, this type of mould is easy to use. Once you've purchased the mould, you can begin to customize it to fit your brand image.
A well-made cap mould is a crucial part of the entire manufacturing process. It is crucial to choose a mould maker who has a history of producing quality bottle caps. You can evaluate this by checking out their working history and consumer testimonials. A good bottle cap mould maker should be able to stock effective materials and employ skilled technicians. A poorly-made mould will increase production costs and decrease customer satisfaction. Also, a mould maker must have a skilled workforce and a large amount of storage space for effective materials.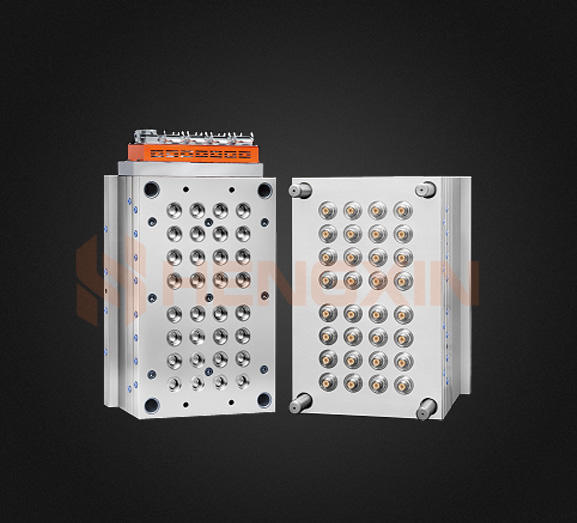 A cap's threading design is critical. This will determine how easily it will unscrew from the cap mould. Several unscrewing methods are available. The most effective method depends on the cap's design and its unscrewing mechanism. The unscrewing process must be indicated on the design drawing. A stripper ring holds the cap away from the core. An external unscrewing device grips closures by their projections on the outside.
Bottle cap die manufacturers must have experienced technicians who are capable of changing colors quickly. During the manufacturing process, it is important to avoid long downtime as it promotes the degradation of quality. The bottle cap die needs to be easy to change colors because it is a complex design. However, a fast color changeover process will minimize production costs. A mould can have up to eight cavities or up to sixteen. The mould's number of cavities can range from light to deep, so that it can accommodate a variety of bottle caps.
Injection moulding requires a higher temperature and extrusion pressure. It is an effective method for high-volume manufacturing, but it is difficult to replace a cap mould if it needs to be changed. Using the compression moulding process will also result in a better-looking, more durable bottle cap. Furthermore, it is a cost-effective method for manufacturing complicated bottle caps. Ultimately, you should choose a bottle cap mould production method that is suitable for your brand.
Generally, bottle cap moulds can be divided into two types. The first is called a compression mould, while the second is referred to as a pouring mould. In this process, the melted plastics are injected into the mould cavity and allowed to cool. Once the plastics have cooled, they are removed from the mould by a mechanical device called an ejector. The parts are then packaged and the operator can begin packaging.
Injection molding molds need to be built for high-volume manufacturing. The tool must be intelligently designed and built to produce these parts. Using a cold runner system to feed 32 cavities would be impractical, as the injection time, plastic pressures, and takeout time would be significantly longer. Furthermore, the cold runner system would increase the mold's size. A 32-cavity hot runner system has several advantages.
Bottle caps are made from a variety of plastic materials. Some are more durable than others. The material used in a bottle cap mould is highly significant. LDPE and HDPE are two of the most common plastics used for making bottle caps. They are highly functional and can help protect the contents of the bottle. Various factors must be considered when choosing the right type of mould for your particular application. In general, a plastic bottle cap mould needs to be robust. A water bottle cap, for example, will be less robust than a prescription bottle cap, so you should consider reusable plastics for the mould.