Summary:When it comes to plastic flip caps, quality is very important. You should get a mould that will guarantee a good result,...
When it comes to plastic flip caps, quality is very important. You should get a mould that will guarantee a good result, so you need to pay attention to all the details. A good flip top cap mould will be very durable and high-quality. You should also look for precision processing and automatic flipping during injection molding. You can also get a custom design line with this mould. Here are some things to consider before buying a cap mould.
When selecting a cap mould, it is vital to know what your product is going to be made of. You will want to ensure that the mould is fully automatic, as this will reduce your cycle time and increase your production efficiency. You should also consider how you intend to use the cap after making it. A good flip top mold should have an automatic ejector, which will keep the cap retracted as you unscrew it.
You should also look for a mould that allows you to thread the cap after molding. This will allow you to get a cleaner finished product. Many people are uncomfortable unscrewing a cap, so the right method is important to consider. It is also worth considering the amount of production your product is likely to receive. You don't want to create a mould that is too complex and will not meet your needs. In addition, you'll want to make sure that the product is durable and won't break easily if it breaks while being used.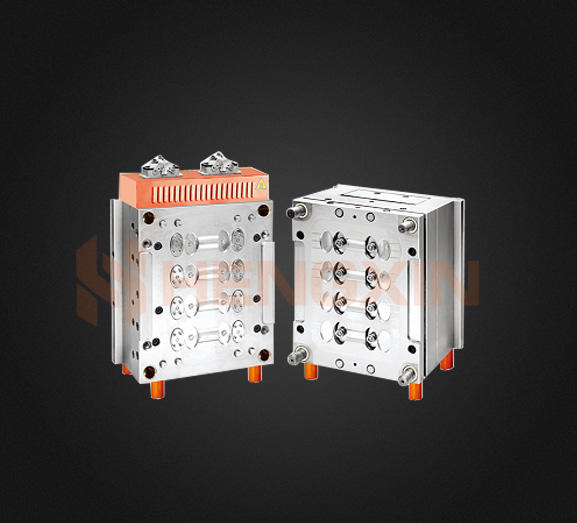 As mentioned before, it is important to choose a mould that is flexible enough to withstand the production cycle. There are several reasons to choose a flip top cap mould, and a quality one will make your customers happy. The design should be easy to customize. If it is, you can find an ideal mould online. Just make sure that you consider the cost of production before purchasing the mould. Then, you'll know what the costs are, and you can get the best product for the price.
In addition to these features, you should also consider the number of threads on the cap. If you're not comfortable with the number of threads, you should avoid the flip cap mould. This way, you'll be able to make more caps in a shorter period of time. A high-quality mould will not only be easier to manufacture, but it will also be easier to use for your customers. If you want to make flip top caps, you should check out Hengxin Pet Mould.
When designing a plastic cap mould, you should consider how easy it is to strip the cap from the threads. If it's easy to remove the cap, that's the best solution, but it all depends on the type of cap. It's important to take into account the cost of production when choosing a mold. If you don't have a lot of money, it is better to go for the cheaper option.
The design of a flip top cap mould should be based on its function. If the product is made to be unscrewed, you need to choose a plastic cap mould that can unscrew. An unscrewing cap mould can be used in a wide range of applications. Water bottles are one of the most popular uses for this kind of mold. Some of the most common types of plastic caps are screw caps, flip top caps, and threaded caps.
You should consider the cost of the cap mould. If you want to make more than one cap, you should choose a cap mould with several threads. This way, you'll be able to make a cap of different sizes and shapes. This is not a bad option for small-scale manufacturing. Moreover, if you need a large quantity, you should consider the cost of production. If you want to have a high-quality product, you should invest in a good quality mold.
There are a few things to consider when you're choosing a cap mould. First of all, the material. You'll want to choose a cap mould that is made from a plastic material. If you're looking for a high-quality plastic cap mould, choose a model that's made with multiple plastics. You can also select a mold that has multiple threads. This will make the process simpler.