Summary:The bottle blow mould has advantages such as high efficiency, small size, low investment, and energy saving. Its advanta...
The bottle blow mould has advantages such as high efficiency, small size, low investment, and energy saving. Its advantages are very suitable for various industries, such as the food, beverage, and pesticide-killer packaging industries. Its adjustable air blowing time and silencer help in minimizing noise. The process is very easy and can produce a high quality finished product. The blow molds are designed to blow parison in a single cycle.
The Hengxin plastic bottle blow mold can be used to produce water, soft drink, and other bottles. The blow molding machine is designed for high-speed production. The blown bottles are usually filled with a liquid solution. The machine is a good choice for manufacturing water, soda, and other beverages. The machine is compatible with different types of containers. There are three main types of water bottles. The first one is for making 5 gallons.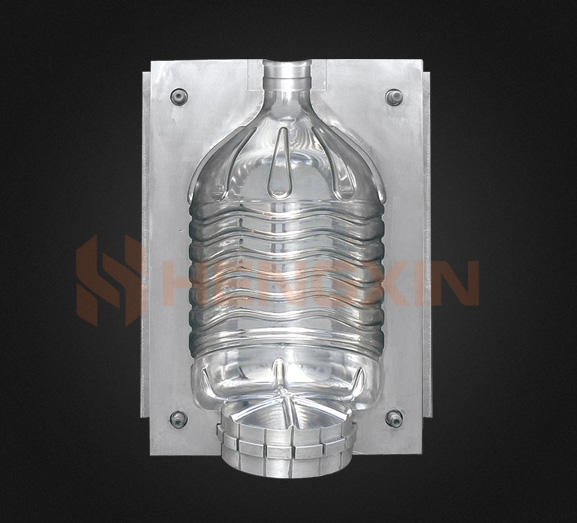 A water bottle blow mold is suitable for small production. A 5 gallons machine is also available. A double-layer HDPE barrel and drums blow mold machine is also available. The company has other products, including HDPE Large Plastic Road Barrier, 3cavities oil bottle blow molding machine, and a range of other products. They are based in the Mold Town of China. For more details, please visit their website:
The bottle blow mould can be produced in one stage, with the single-stage process consisting of bottle blowing and preform manufacturing. An older four-station method requires injection and reheating, which reduces tooling costs by 25%. Injection blow moulding involves three stages: die manufacturing, preform manufacture, and bottle blow molding. There are many advantages of this process, including low cost and fast production rates. However, there are disadvantages to this process. The material used in extrusion cannot be made into hollow products and spin-trimmed bottles.
Aside from the bottle blow mould, other products produced by the bottle blow molds include solar panel floaters, water horse full automatic plastic blow mold, and double-layer HDPE barrel and drums. Apart from these, a number of other products are produced by the company in China, including the HDPE Large Plastic Road Barrier and the Water Horse Full Automatic Bottle Blow Mold. They have excellent quality and are available for a long time.
Bottle blow molds are used to manufacture bottles of various sizes. They are manufactured from a variety of materials. For example, plastic bottles are made from HDPE. This type of material is very strong and resistant to corrosion. It can be easily molded from other materials. It is also very economical. Most bottle manufacturers offer rental options for their machines. They are available for purchase in a variety of sizes and shapes. You can even choose between the water and oil bottles, which is the most versatile of the bottles.
For more complicated bottle blow moulds, you can use a double-layer HDPE barrel blow mould and a three-layer HDPE drum. These machines can be used for different types of polymers and can process different lengths and diameters. The water and oil bottle machines are commonly used for producing bottled drinks. The water and oil bottles are both made of HDPE. In both cases, a bottle of the right size can be produced easily.
The water bottle blow mold can produce bottles of various shapes. These machines are mainly used for manufacturing water and oil bottles. A few other types of bottle blow molds include the Double Layer HDPE Barrel Blow Molding Machine. A few of the more popular machines include the three-cavity oil and 10L-20L water bottle. There are other types of these machines as well. You can find the ones that are suitable for your requirements.
The double-layer HDPE bottle blow mold is an ideal choice for high-quality products. Its quality is guaranteed with this machine. You can also use it to produce double-layer bottles, engine oil tanks, and more. This bottle blow mold is an excellent choice for all kinds of liquids. There are two types of bottles blow moulds: the Single-Layer HDPE and the Triple-Layer HDPE.